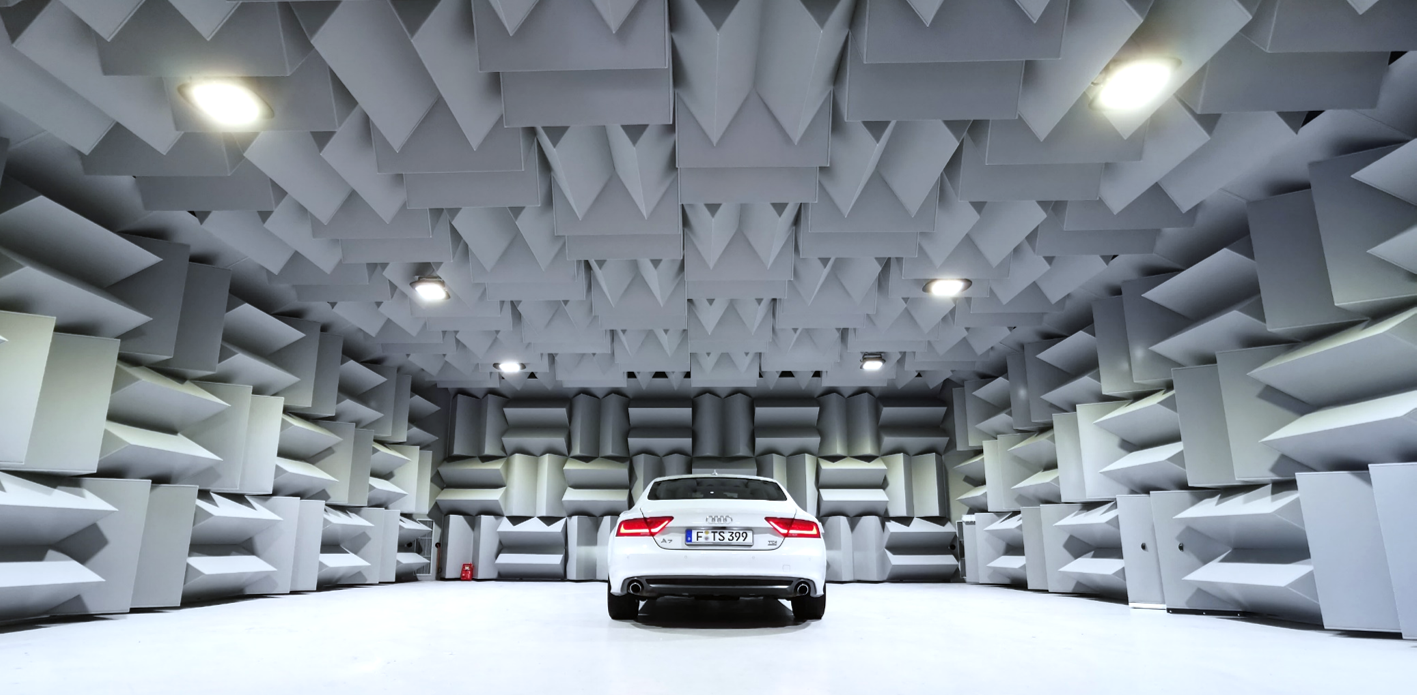 Acoustic Test Facilities
for research & technological development activities
The diversity of our acoustic environment ('soundscapes') is part of our culture. Sounds affect our state of mind differently depending on whether they are pleasant or annoying. Sound design has thus become an important topic in the development of new technologies. 
Innovative acoustic test facilities are required to determine the complex relationship between
the acoustic emission of machines and other operating conditions.
Our product portfolio includes the design and supply of customized acoustic test facilities with integrated test systems for ambitious research & development projects. 
>10 years
of international project experience

>100 acoustic test facilites
designed and supplied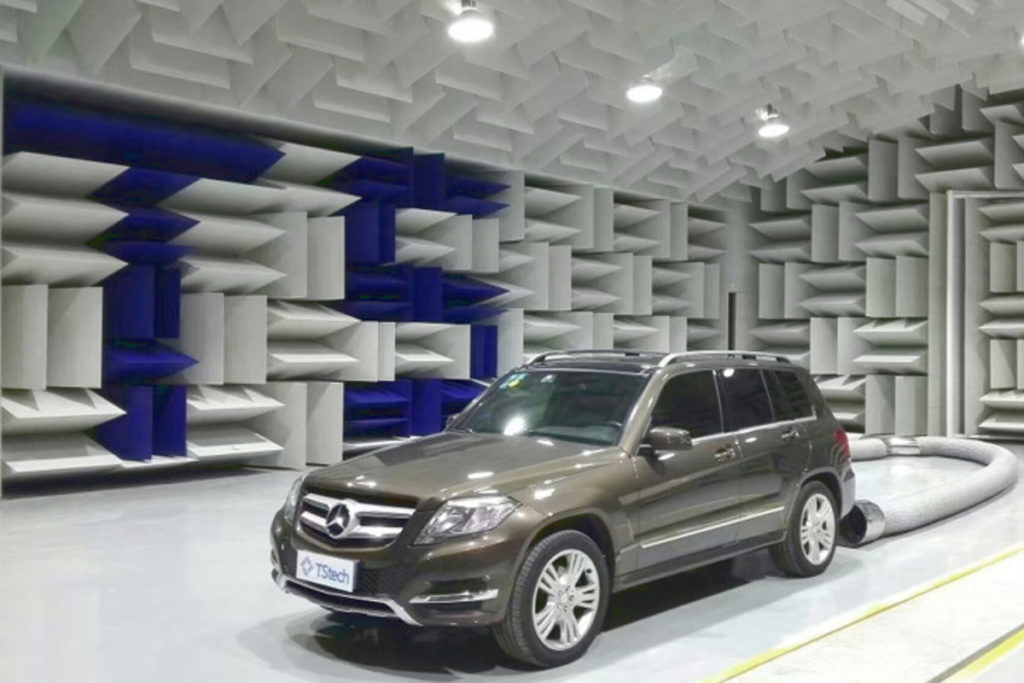 Anechoic and hemi-anechoic chambers
acc. to DIN EN ISO 26101, ISO 3745, ISO 3744
We offer:
Supply of wedge or planar type absorbers
Customized acoustic doors
Vibration isolation (room-in-room design)
HVAC systems with tailor-made silencers
Integration of innovative test systems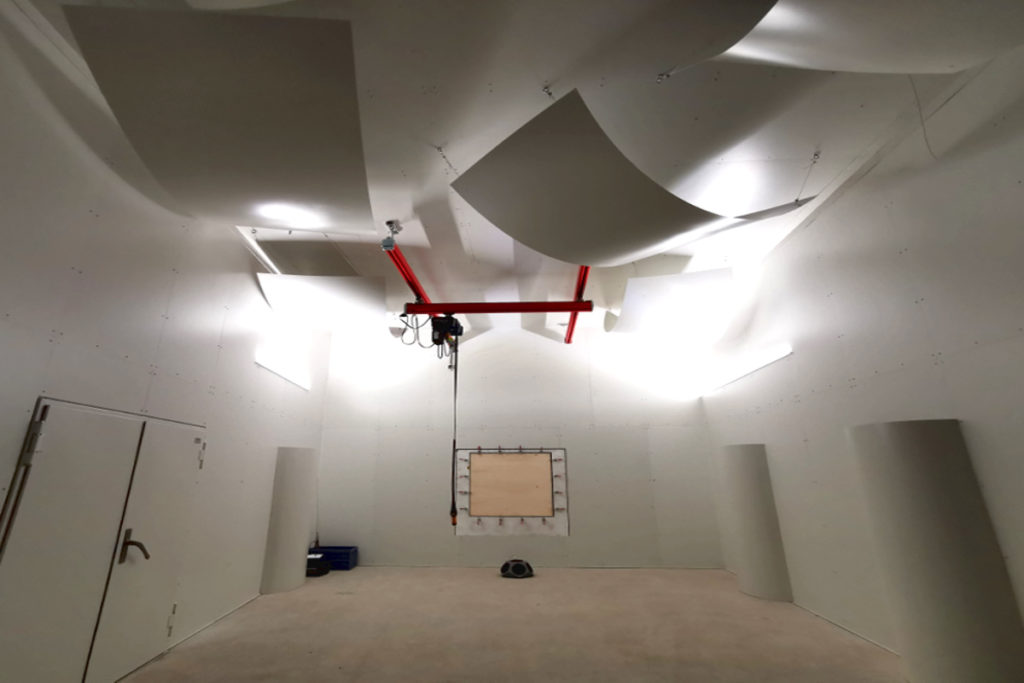 Reverberation Chambers
acc. to DIN EN ISO 354, ISO 3741, ISO 3743
We offer:
Room-in-room design with suitable spring isolators
Ceiling diffusors or rotating diffusors
Customized acoustic doors
HVAC systems with tailor-made silencers
Integration of innovative test systems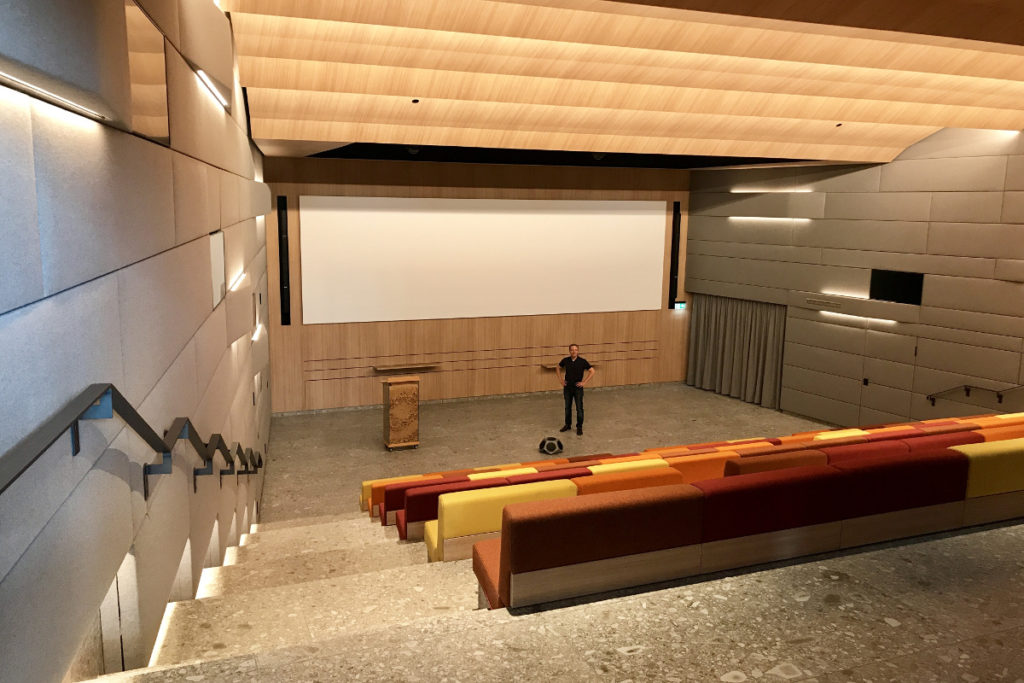 Listening Rooms, Recording Studios, Home Cinemas, Conference and Event Rooms, Auditoriums
We offer:
Room acoustic design and implementation acc. to ISO 18401, IEC 60268-13, ITU-R BS.1116-1, AES20-1996, or EBU 3276
Supply of spring isolators for room-in-room structures
Acoustic lining & sound absorbers 
Integration of HVAC systems, lighting and A/V technology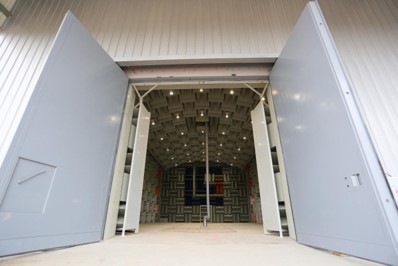 High-performance Acoustic Doors
Certified single- and double-leaf acoustic doors
Extremely high noise reduction of up to Rw = 57 dB
Special acoustic lock and commercial grade door furniture
Available in all sizes
Optional: fire- / bullet- / pressure-resistance
Noise enclosures and soundproof cabins
Noise enclosures reduce the noise of machines (e.g. power generators, compressors, fans, and blowers) to save levels 
Soundproof cabins create a quiet, safe and comfortable workplace in noisy environments and can be customized in terms of design, size and acoustic performance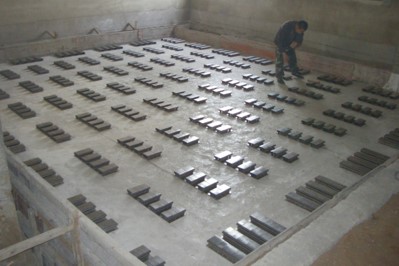 Vibration Control
Customized design and spring types can be provided  
Main applications include spring foundations for double-shell constructions (e.g. acoustic test facilities, recording studios, etc.) and machines (e.g. rotating machines, turbines, generators, chillers, cooling towers, etc.)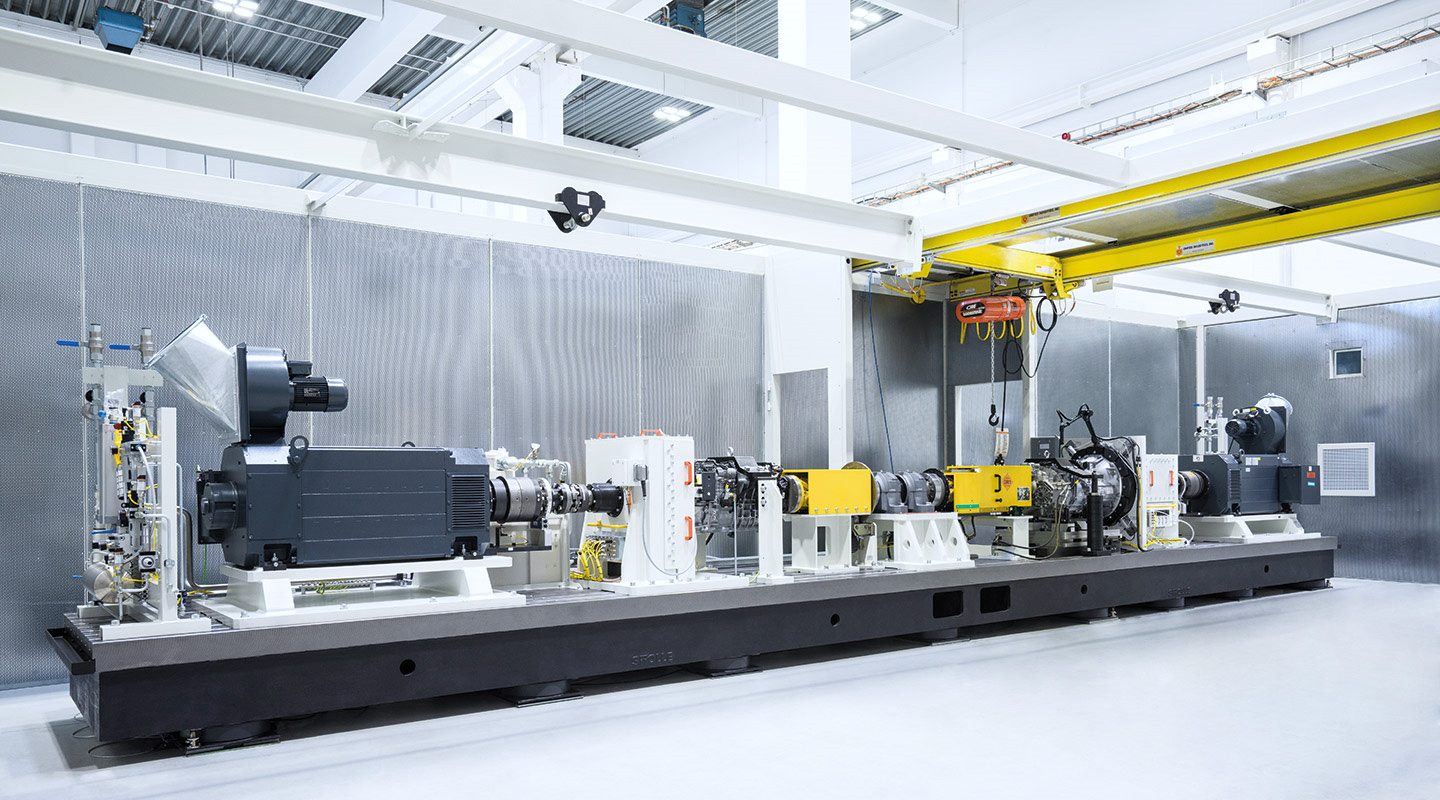 Exposure to noise is one of the main hazards at workplaces. Millions of people worldwide are frequently exposed to noise levels that can damage their hearing and cause serious diseases. Studies show that noise is the number one contributor to productivity loss in workplaces and working in noisy environments leads to a higher risk of work-related accidents. The same applies to exposure to excessive vibrations.

T&S Technologies offers a range of products and services to combat noise & vibrations in particular for the industrial and automotive sector. Furthermore, we offer to conduct on-site measurements and help our clients to detect and eliminate noise & vibration sources.
learn more about noise and vibration control
Noise Enclosures
    reduce noise pollution from noisy plant and machinery

Soundproof Cabins
    create a quiet, safe and comfortable workplace
Acoustic Barriers
    offer an effective solution to reduce noise transmission